Experience excellence in service when you visit us!
We offer a wide variety of top quality services to fit your needs. Our experienced staff will help you determine the best services for your needs and deliver the kind of quality and value you expect from a professional hair salon. Our location is designed to make your experience enjoyable and leave you feeling inspired! Check out our complete service menu below to get a feel for what we do. Please note: Service prices and availability are subject to change without notice.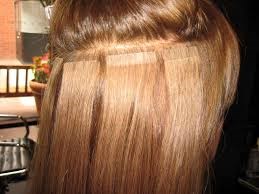 Hair extension services employ realistic looking synthetic locks to give you beautiful long hair without the wait. Extensions can be added to allow dramatic special effects and up dos which may not be possible with your natural hair length and type.
Tape in Extensions $600.00 & Up depending on length
Application $175.00 & Up
Clip in Extensions. $300.00 & Up depending on length
Application. $75.00 & Up
Crown Extensions. $360.00 & Up depending on length
Application. $75.00 & Up
Return to Top
Service Policy
CANCELLATIONS & NO SHOW POLICY
We understand that life is often unpredictable. We accept cancelations at anytime, but we respectfully request at least a 48 hour notice to cancel or reschedule your appointment. If you cancel or no show your appointment in less than 48 hours you will be asked to put a 100% nonrefundable deposit prior to booking in the future and pay for the original missed appointment.
Thank you for your understanding in this matter.
ENVY Dames
Please text Cindy for Hair, Makeup and Ear Piercing 760-702-1978 to schedule an appointment.
Please text Deborah for Skincare or Waxing 760-821-3667 to schedule an appointment.